We use our engineering expertise to meet the requirements of customers, supplying not only individual products but also units comprising existing components.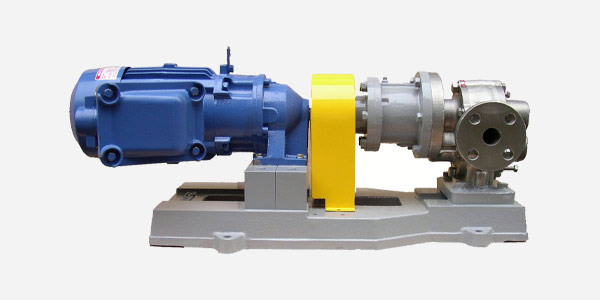 Daito Kogyo Pump products are approved for high-pressure gas and can also be manufactured. Jacket and built-in safety valve are available.
Features
Features of DAITO KOGYO's Seal-less Gear Pumps
Can handle a wide range of pressures.
The suction side of a pump can hold a pressure of – 9.5m to 4MPa.
The discharge side of a pump can hold a pressure of up to 4MPa.
With quantitative capability, the flow rate can be easily controlled with rotation control.
Any liquid can be pumped, from low viscosity to very high viscosity (0.3-100,000 mPa・s).
Fluids of up to 350ºC can be pumped.
Can handle various flow rate specifications (0.1-550 L/min).
The pumps are made of diverse metal materials.
Typical materials include FC250, FCD450, SCS13A,
SCS14A/S45C, SUS304, SUS630, and SUS316.
Choose from various driving methods (including V-belt driving).
Consult us for specifications other than those mentioned above.